As you know, Allez Samba Rio likes sharing its carnival culture with people from around the world. It is the most famous event of Rio's city. We have the opportunity to live this culture through the samba and take part in the parade. Because we propose always more, from now on it is possible to discover the backstage world of the carnival.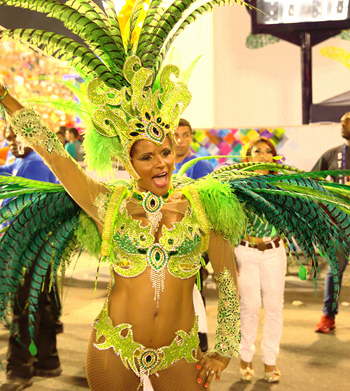 BE A QUEEN OF RIO CARNIVAL FOR A DAY
You dreamed about it so we did it. Who never wanted to be elected queen in a beautiful exotic costume made of sequins and feathers? So we offer you:
A professional hairdresser, who will give you the absolute look of carnival
A makeup artist
A professional photographer
The trial of several outfits made by the designer of the most famous queens and muses of the carnival for a photo shoot worthy of shooting stars
A professional book to keep those beautiful memories with you.
Allez Samba Rio is waiting for you.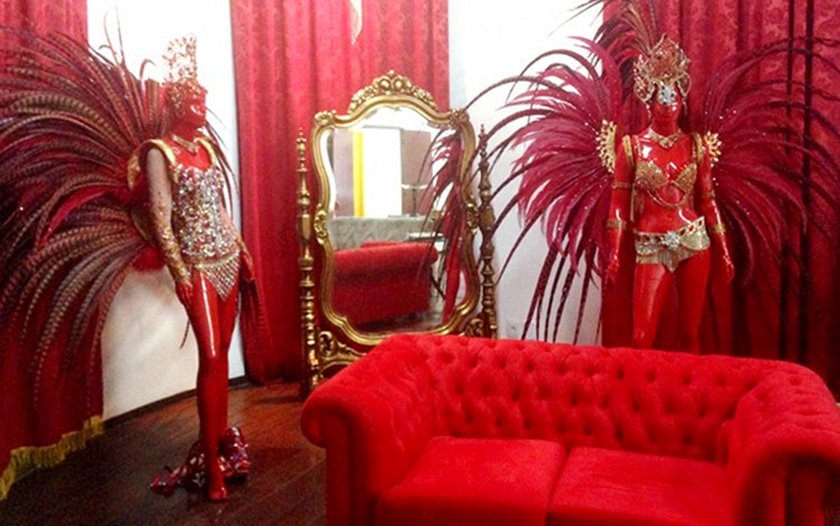 A trip into Carnvival world
Guided visit to the studio of a famous costumer carnival maker who will talk about his annual contribution to the carnival.
Did you know that some of  the "Muse's costumes" can cost up to 25 thousand euros because of the feathers of Peacock and crystals Swarovski? Ask all the questions  you want to.
You can also take photos of the costumer maker studio.
Bonus: Try a carnvival costume. Don't hesitate !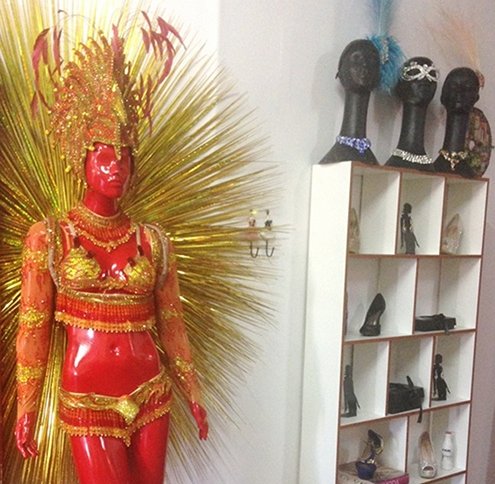 Change your job and become a carnival designer for a day
Mask design workshop:
You will be accompanied by a great costume designer who will help you to make a fully mask or an accesoire.
Don't be affraid, you will just have to follow each step of the process and you will make it !
It's also possible to ask for a special workshop:
Creative hats and crowns in order to have the complete set of a perfect carnival queen.